NSF Crystal, an INHOUSE production company to transform ideas into reality through Awards, Souvenirs and 3D Models. We are inspired with people who push their boundaries, think out of the box, visionary and extremely professional. We help organizations to accelerate their business with Magic Concept Products and promotional ideas. We focus on the production cycle to make sure Quality with delivery deadline.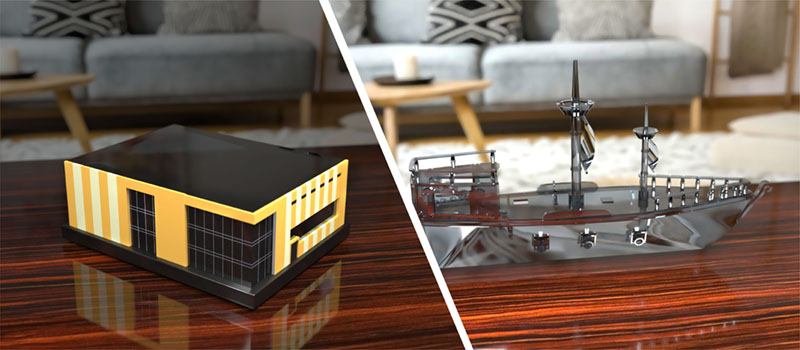 3D Model is always considered a master piece for recognition and rewards. We are well known for the artistic and meticulous work. NSF Crystal team study the project well in detail and number of hours are consumed in discussion, detailing, design and no doubt production consent to avoid any missing details before production the piece of art. We have done numerous projects related to 3D Model with the corporate and government sector. 3D Tower Model and Al Hosn Palace is just an example of our work processes and the final product results. Our work will give you an idea of our professionalism and craftsmanship.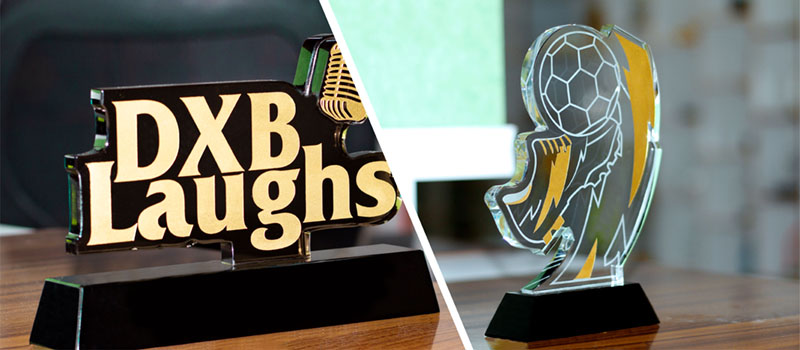 2D Model, creative cutout designs mostly used as an award or trophy for all the sectors. We value all our clients with their URGENT requirement and budget limitation. 2D Cutout is a choice with affordable price and fast production Leadtime. The efforts of the design team are always commendable as each award appeal recipient for elegant simplicity. These awards are made of solid crystal and sometime with the combination of other material as per Clients design. The logo branding and textured designs can be UV printed externally and gives extra ordinary reflective effects on shiny crystal award. You can choose from clear, blue, emerald green, amber or black jet crystal, to reflect your event or occasion. We specialize in Sports awards such as Football Award, Cricket Trophy, Golf Trophy, Horse Racing Mementos, Basketball, Tennis, Swimming, Camel Race, Ice Hockey and so on.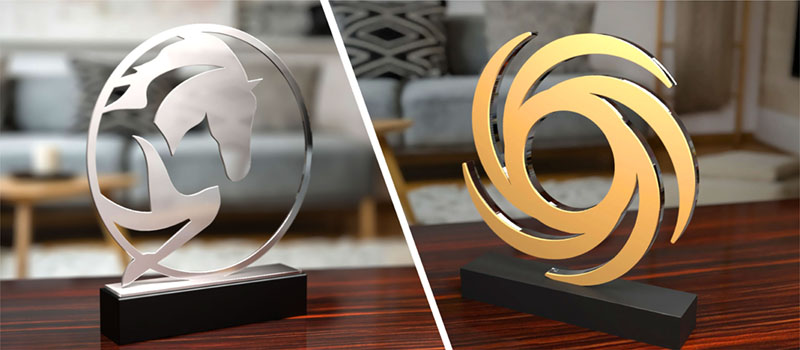 Metal Awards in 24KT Gold and Silver plating is one of the flawlessly reward with innovative designs. We specialize in customized 2D Stainless Steel award with the required color electroplating in mirror and brush finishing. The design is to capture the essence of your event to fulfil the organizer and recipient wish list. These awards are impressive with a variety of various application such as chemical etching, laser engraving, digital printing, and brushing. Each award goes thru different process from designing, cutting, polishing and plating before reaching it to the final hands of production team for assembly on the base.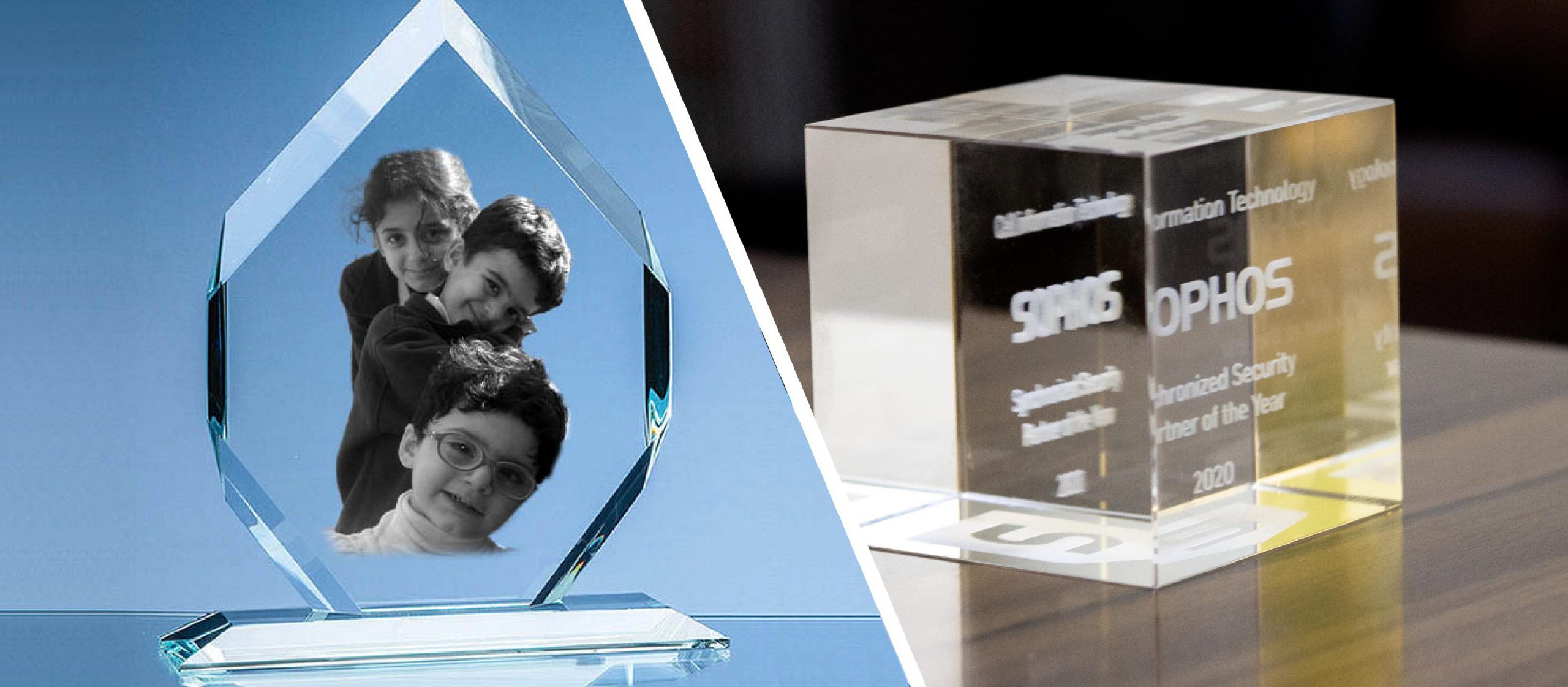 Laser Engraving gives a personal touch, especially personalized with the 2D and 3D shapes. Crystal Cubes are one of the fast-moving items for personalization awards. We can do engraving inside the cube for pictures, logos and text as per client requirement. Plaques and customized crystal cutout are used to give an extra ordinary look with the laser engraving technique. Anniversaries, Special Achievement and Performance based awards are engraved with the recipient picture gives a pleasant and affectionate feel.
Wooden Awards is growing fast, as mostly organizations prefer Eco Neutral Products and Environment Friendly. A special appeal in particular to those companies and organizations which have adopted a strong environmental and ethical stance. These wooden grains give an extra ordinary look to the award and classic feel. Logo branding and content can be engraved, printed and additional material like acrylic and metal cutout can be part of the award to make it more presentable. Carving is an additional add on the wooden awards, without compromising the product quality.
Acrylic Awards famous for vibrant colors, light in weight and available in different thickness from 2 up to 30mm. Acrylic is used as an additional cutout design in all the other substance awards and trophies. Acrylic Awards are cost effective and fast producing item. Processes involved in Acrylic awards are cutting, polishing and printing. Oil Barrel is one of the mementos produced, especially for O&G Industry. These oil barrels are produced outside UAE, due to the mold process involved in it. We had done many projects for Acrylic awards and pictures are as shown below for few of them.
Medals in 24KT Gold, Silver and bronze plating comes under Sports and Education Sector. We do Inhouse Medals in SS and combination of Acrylic and Crystal substance. UAE is well known for the Sports activities and events, such as Football, Cricket, Horse Race and so on. We had done many Medals for Special Olympics, SZABIST Institute and so on. Inhouse Medals process involves cutting, etching and plate with the Ribbon at last. We also do mold centric Medals with the deboss and emboss designs and painting process for details. The high-quality stamped Medals are produced outside UAE in the factory and have production Leadtime for sample and full quantity with an MOQ. Small Quantity can be done in house for fast delivery.
The souvenir is an important component of the tourist experience, with most tourists bringing back mementos and souvenirs as evidence. People like to be reminded of special moments in their lives and to hold evidence of those special moments. Our specialties in UAE Heritage models are Sheikh Zayed Grand Mosque Model, Burj Al Arab, Al Hosn Palace, Burj Khalifa, Arabian Dhow, Wind Tower, Dagger, and so on. Apart from this, we also make Islamic 3D Models like Kaaba Door Model, Masjids for GCC Clients, like Saudi Arabia, Oman, Bahrain and Kuwait.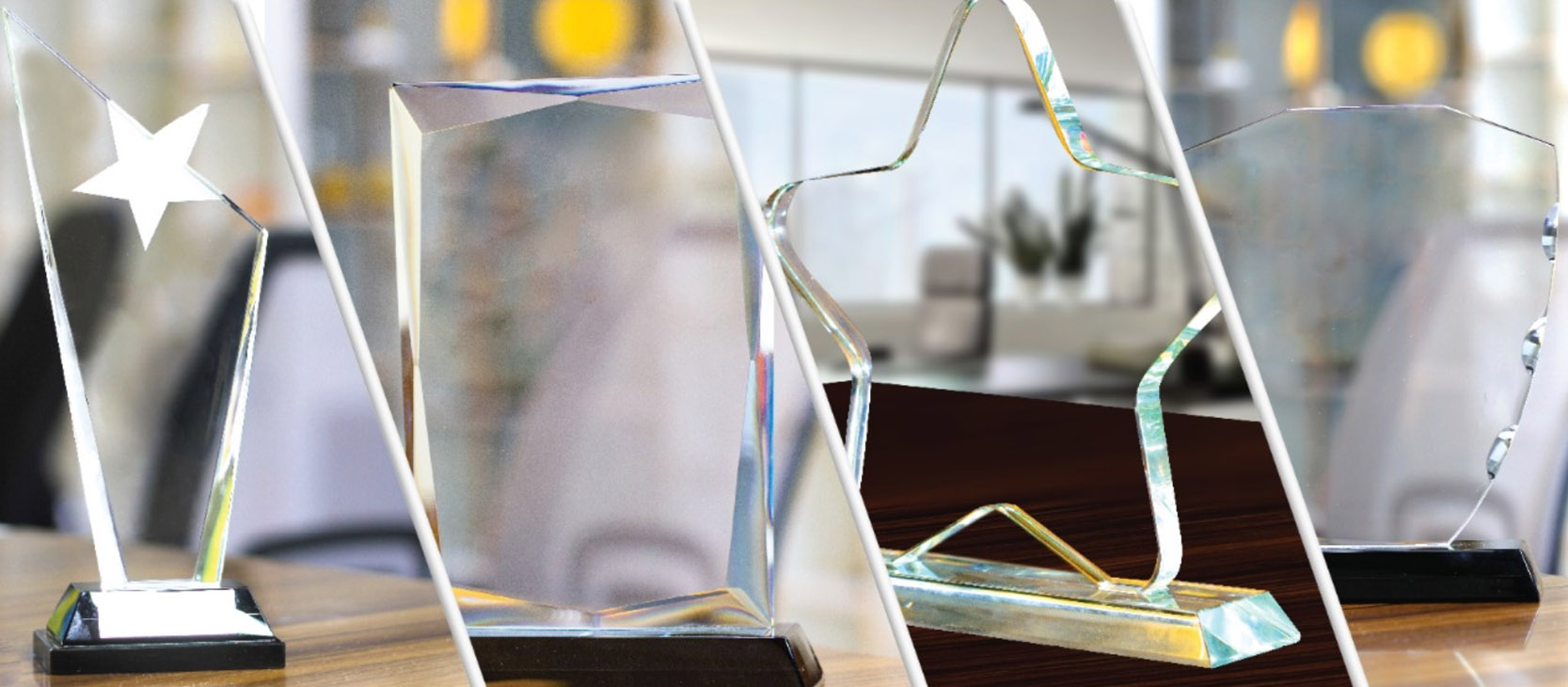 Standard Awards is one of the fastest Leadtime product. We keep adding new standard designs in the showroom for quick selection and speedy branding for timely delivery. Eventually, these standards are good running items with continuous design improvement and stock replenishment. Every new design is made keeping current market trends in mind with the relevant team involvement in terms of marketing, production and packaging. Some of the famous designs are Rectangular, Cube, Cube on the Edge, Star Award, Slim Plaque, Prestige, Memento, Monument, curved, Half Moon, Round Standing, Facet Awards, Paper weight, Diamond Cut, heart shape, flame shape, new design is shown below as reference.
The pride of our company is the professionalism of our team in the personalization of individual objects with cutting-edge laser cutting and cutting machines.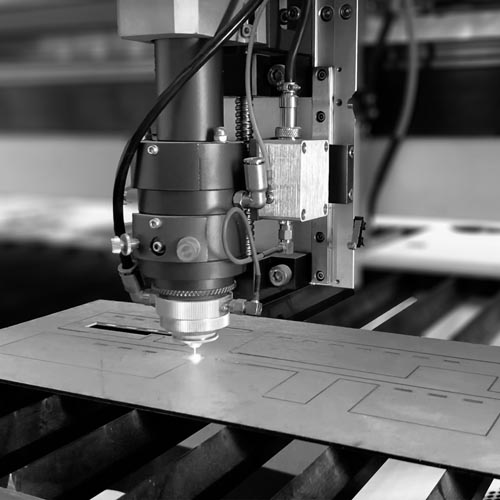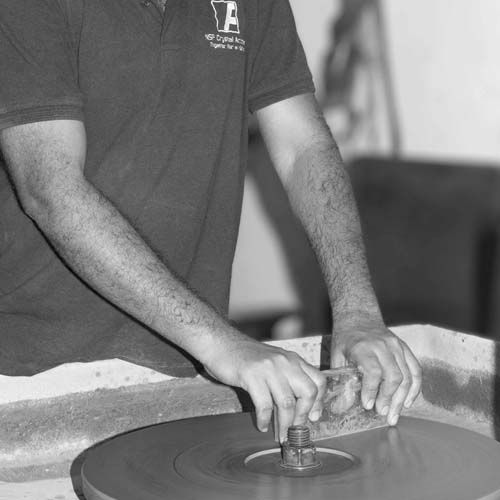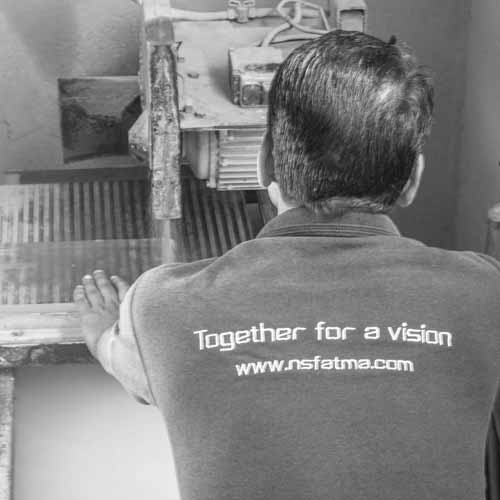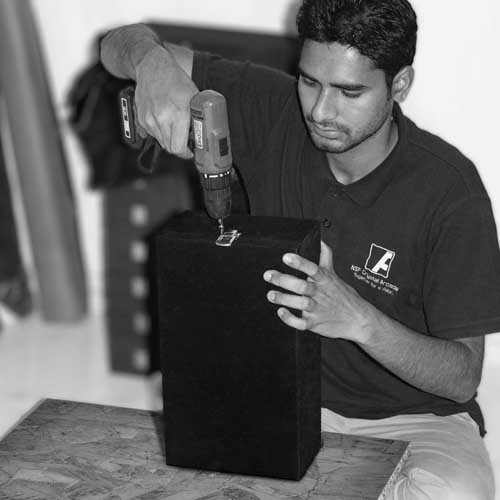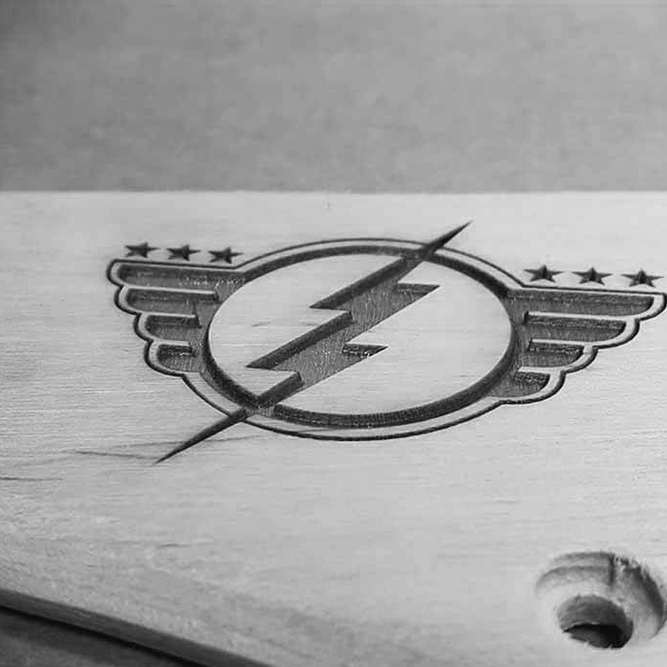 The pride of our company is the professionalism of our team in the personalization of individual objects with cutting-edge laser cutting and cutting machines.